SMART goals. Set them and work for it. Depending on where you're at , you may have to set smaller daily goals in order to get bigger results at the end.
Specific.
Measurable
Achievable
Results orientated
Time bound.
Just finished my first 30 days of the Challenge. It was a good experience and Im ready for the next 30 days and improved results. I know what I did wrong and why ; I will fine tune my plan.
I can see increased musculature but still want the layer of stomach fat gone and the goal weight of 225-235 pounds at a body fat of under 10. I remind myself of these goals all the time. Here goes the proof with more evidence to come next month.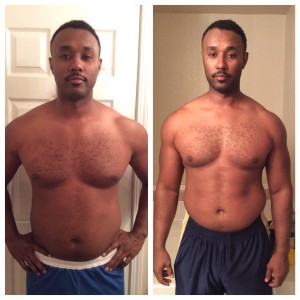 My challenge results were 5 pounds and 3% body fat which is below my goals.
Client case study.
This was one of my first clients Frank. This was when I first started training many years ago and was at the park full time.
Franks Testimonial.
1) How did you find out about us?
THE INTERNET
2) Were you skeptical about the program?
A LITTLE BIT, THINGS ARE VERY SELDOM WHAT THEY CLAIM
3) What were your results?
I LOST THE WEIGHT AND THE FAT AROUND THE MID SECTION THAT WAS BOTHERING ME
4) Were you surprised by the results?
NO, ONCE I GOT INTO IT I REALIZED THE WORKOUTS WERE GOING TO WORK, I JUST HAD TO WORK ON THE DIET
5) Who would you recommend my services/bootcamps to?
DEFINITELY, YOU HAVE TO MAKE THE COMMITMENT AND THE WORKOUT WILL DO THE REST
6) Was there anything we could have done to change your mind about leaving?
NO, I REACHED MY GOAL AND LEARNED HOW TO EAT BETTER, THATS WHAT I SIGNED UP FOR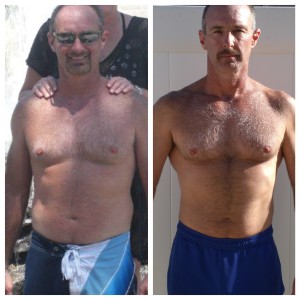 The results speak for themselves and the primary piece of equipment was a kettlebell.
Frank ended up at 8% body fat. Almost a 20% loss.
Join my team and start the CHALLENGE now or email me for personalized online personal training.
Jason
https://twitter.com/educatefitness
https://www.facebook.com/Educatefitness
https://instagram.com/educatefitnessdotcom/